Some day after we have mastered the winds, the waves, the tides and gravity, we will harness the energies of love and then, for the second time in the history of the world, we will have discovered fire."  – Teilhard de Chardin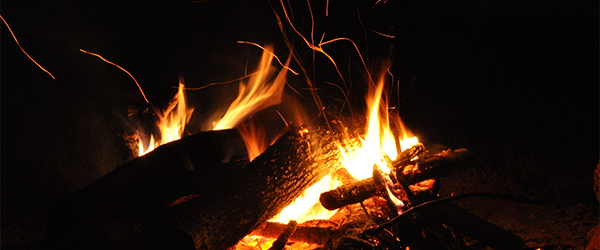 Accendo Incedo Magnus (AIM) International Inc was launched into the forefront of human development as an organization dedicated to the well being of those within its circle of influence. The concept of AIM was formulated in a likeness to what was going on at NASA at the time of great discoveries in SPACE and those principles of excellence were applied to the AIM model. David J. & Sandra Young Kolbuc have continued to ensure the vision of A.I.M. is clear and true to the tenets on which the company was founded.
AIM was incorporated in September 1988 and has flourished for more than thirty years providing confidential psychological and therapeutic services by qualified psychologists and therapists since 1993. AIM has maintained close positive relationships with various social agencies and professional personnel in the region including but not limited to doctors, lawyers, teachers and other practitioners to provide excellent service to our citizens.
The Vision
"TO KINDLE THE FLAME OF THE HUMAN SPIRIT TO AIM WITH POWER AND ENTHUSIASM
TOWARD THE STARS OF ONE'S OWN UNIVERSE WHEREVER THOSE STARS MAY BE"
The Motto
TAKE AIM
The AIM Team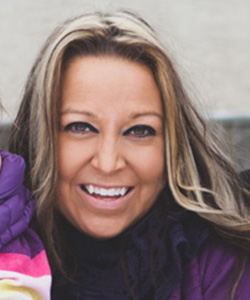 Kristin LeCoure, M.C.
Director of Psychological & Therapeutic Counselling
Kristin is a Registered Psychologist (#4795) and a Certified Counsellor with the Canadian Counselling and Psychotherapy Association.
Using various approaches and techniques which are grounded in neuroscience Kristin skillfully customizes her work to meet the needs of individuals, couples and families. Her therapeutic foundation is based on the  four cornerstones of therapy: CONNECTION, EMPATHY, KNOWLEDGE AND SKILL.
Kristin's experience as a psychologist in private practice is enhanced by her personal life journey as a professional woman, wife, daughter, sister and mother of two girls.
Her A.I.M is to provide the best  therapeutic experience for her clients. Kristin has specific training in a variety of approaches and techniques including but not limited to Cognitive Behavioral Therapy, Dialectical Behavioral Training, Solution-Focused Techniques, Emotionally Focused Therapy, Gottman Couples Training, EFT, Peaceful Parenting, Affair Recovery, Motivational Interviewing, Meditation, and Mindfulness Training.
Prior to joining the AIM Team Kristin worked as a Social Worker and subsequently  as a Crisis Coordinator with Alberta Health Services where her skill set expanded to include Critical Incidence Debriefings and teaching Mental Health First Aid.    Kristin has a deep commitment to her clients, her family, her friends and her personal well being and reflects the essence of Accendo Incedo Magnus (A.I.M.) International Inc..
Read Kristin's Self-Statement Here >>       Book An Appointment with Kristin >>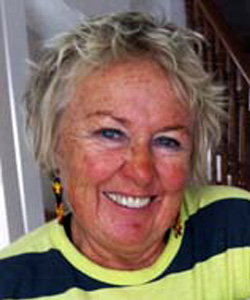 Sandra Young Kolbuc, M.Sc.
 Therapist, Inspirational Speaker & Director of Academy of Spirit
Sandra is a Registered Marriage and Family Therapist  who has been in private practice since 1993. As an incredibly engaging speaker Sandra as a storyteller weaves together her adventures as a woman of the earth, a wife, mother, grandmother, professional therapist and good good friend finding joy and hilarity in life coupled with serious reflection on the challenges that exist in life.   Sandra is a born teacher and a perennial learner and since 2005 has focused on becoming a trauma informed therapist particularly skilled in working with those whose nervous systems have been overwhelmed by " big T" and "little t" experiences in their lives.  Sandra has a genuine concern for the well being of  her clients and focuses diligently in creating a safe and compassionate healing presence for  her clients with concern, love and authenticity . Her ability to inspire both individuals and groups with her ability to inspire women to challenge themselves in moving toward greater self
She absolutely delights in the possibilities when women come together to share their gifts, talents and reflections and currently hosts opportunities for them to do so through the Academy of Spirit.
Read Sandra's Self-Statement Here >>              Visit AIM Academy >>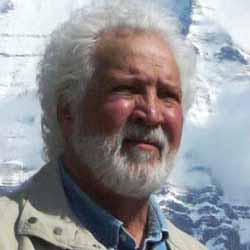 David J. Kolbuc
AIM Advisor
David has been the" Launching PAD" of the A.I.M. Team. Through his creative thinking Accendo Incedo Magnus (A.I.M ) International Inc. emerged as an organization dedicated to the well being of those within its circle of influence.. As a professional educator, David served as both as  a secondary school principal, an elementary school administrator.and a business owner and entrepreneur.  David's current role as ADVISOR is to work behind the scenes at A.I.M. sharing his perceptions on the decision making in the capsule of the AIM missle. He continues to ensure the vision of A.I.M. is clear and true to the tenets on which the company was founded.
AIM HIGHLIGHTS
PROVIDED HUNDREDS OF INDIVIDUALS, COUPLES AND FAMILIES WITH LOCAL, CONFIDENTIAL PSYCHOLOGICAL & THERAPEUTIC SERVICES WITH A STORE FRONT OFFICE IN WHITECOURT SINCE 1993
CREATED & DELIVERED STATE OF THE ART MANAGEMENT AND SUPERVISORY PROGRAMS
MANAGED AND DELIVERED MOBILE INDUSTRIAL TRAINING INDUSTRY PROGRAMS TO METIS SETTLEMENTS IN NORTHERN ALBERTA
DELIVERED CRITICAL INCIDENT DEBRIEFINGS THROUGHOUT NORTHERN ALBERTA
WORKED TO INSPIRE TEACHERS, COACHES, TEAMS AND INDIVIDUAL ATHLETES TO BRING THEIR BEST TO THEIR ENDEAVORS
DIRECTED & MANAGED 1500 VOLUNTEERS IN THE DELIVERY OF THE 1990 ZONE FIVE SUMMER GAMES
LED THE CREATION OF THE PHILOSOPHICAL FOUNDATION, VISION AND WORKING MODEL FOR THE 1995 CANADA WINTER GAMES.
INSPIRED WOMEN THROUGH ALBERTA WITH COUNTLESS KEYNOTE PRESENTATIONS
PRESENTED ALBERTA SERVICE EXCELLENCE PROGRAMS THROUGHOUT NORTHERN ALBERTA
PREPARED and DELIVERED TEAM BUILDING SESSIONS FOR CORPORATE ORGANIZATIONS
LIASED WITH MEDICAL, SCHOOL, PARENTS & OTHER PROFESSIONALS TO GIVE CHILDREN THE BEST POSSIBLE CARE
DEVELOPED A TEAM APPROACH TO RETURN INDIVIDUALS TO THEIR WORKPLACES AS COMPETENT EMPLOYEES
ORGANIZED THE FIRST TERRY FOX RUN IN WHITECOURT
ORGANIZED THE FIRST MOOSE COUNTRY RUNNING TEAM FOR THE JASPER BANFF RELAY
MET MANY WONDERFUL CLIENTS AND CREATED A SAFE AND CONFIDENTIAL SETTING IN WHICH THEY MIGHT GROW & CHANGE