Individual, Couple & Family Therapy
Assisting individuals, couples and families in overcoming challenges and moving forward in their quest for peace and harmony within themselves and their circle of influence is a  primary focus of therapy. As well therapy is AIMed at increasing healthy communication and working through issues that stand in the way of creating positive interactions with oneself and others
Therapy is eclectic drawing on many therapeutic modalities to provide clients with the opportunity to be heard, understood and focused on changing those things that are not working for him/her/them.  Each A.I.M. Team Member has an individual style based on his/her training and experience.
Issues addressed during therapy may include but is not limited to:
Abuse

Relationship Challenges

Addictions

Self Esteem

Anger

Parent/Child Conflict

Anxiety

Childhood Issues

Communication

Conflict Management

Depression

Divorce

Domestic Violence

Extended family relationships

Fear and Phobias

Grief

MidLife Transitions

Parenting

Pre-Martial Counselling
PTSD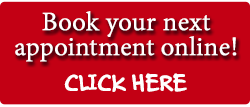 Life Coaching is primarily focused on providing teens and young adults with the opportunity to work with a mentor who can assist them in dealing with challenges that are causing them distress or problems in their lives.  Clients will learn the knowledge, skills and attitudes that will assist them on their journey to adulthood.